Strong, durable and Classic look -There is No flashy appearance. KAHN C5's every details are just designed for the hotel applications.
Rose Gold
Silver
Gold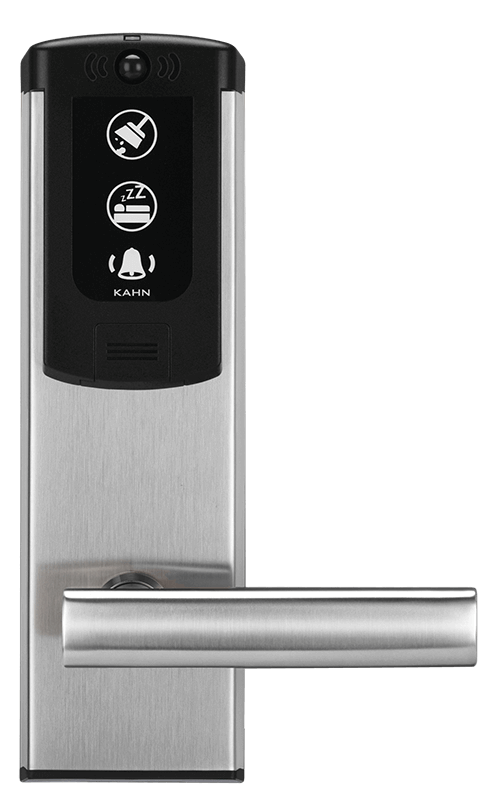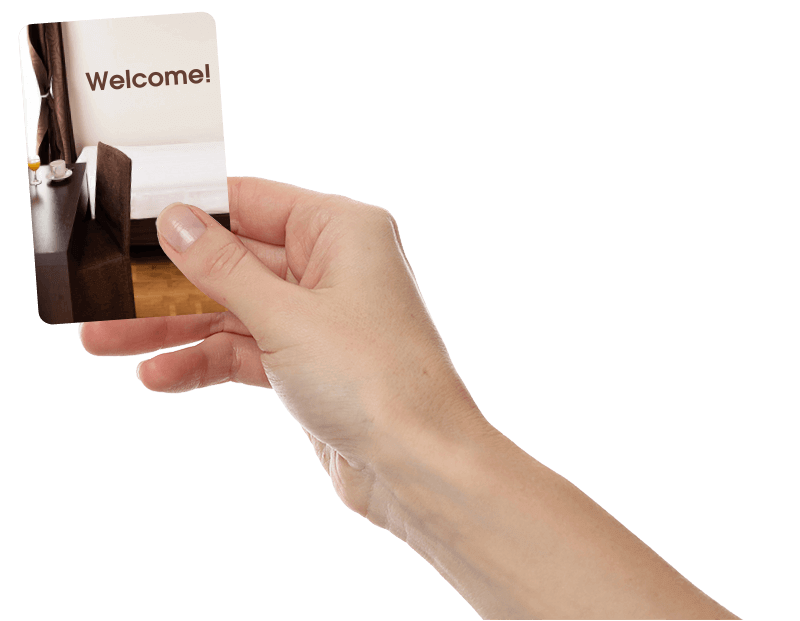 As an advanced door-opening method, RFID has been widely applied to the hospitality field. 'Hotel Lock Pro' has no excuse to fall behind. The KAHN system supports the desktop card encoder, and each card is equipped with independent UID and time limit. Hotel Guests can choose between taking it with them and returning it upon the end of use. The cards can be reused and can be easily replaced by new ones. The mighty software supports multi-computer card programming, and the database runs automated backups. It takes only 20 seconds to issue a card key for a hotel customer.

Rfid Technology
'Hotel Lock Pro' adopts non-contacting smart cards so as to reduce the wear of cards and times of breakdown.Also, KAHN has more card system functions that support seven kinds of door-opening cards and seven kinds of setting cards, which show far better competitiveness than most other hotel locks.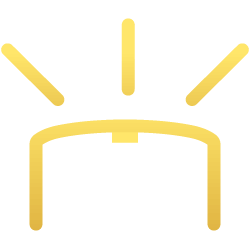 Optimized Working Indicator
The top located indicator will never be blocked view by hand and card. The traditional hotel locks' indicator normally near the card-reading zone and face the front,which requires one to bend down to see the indicator.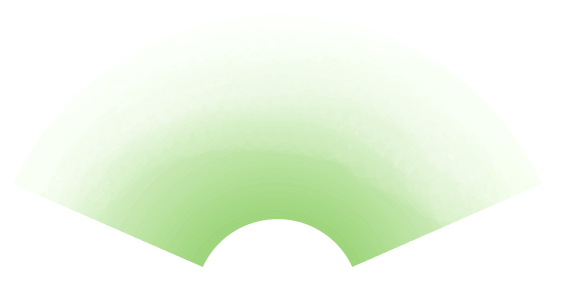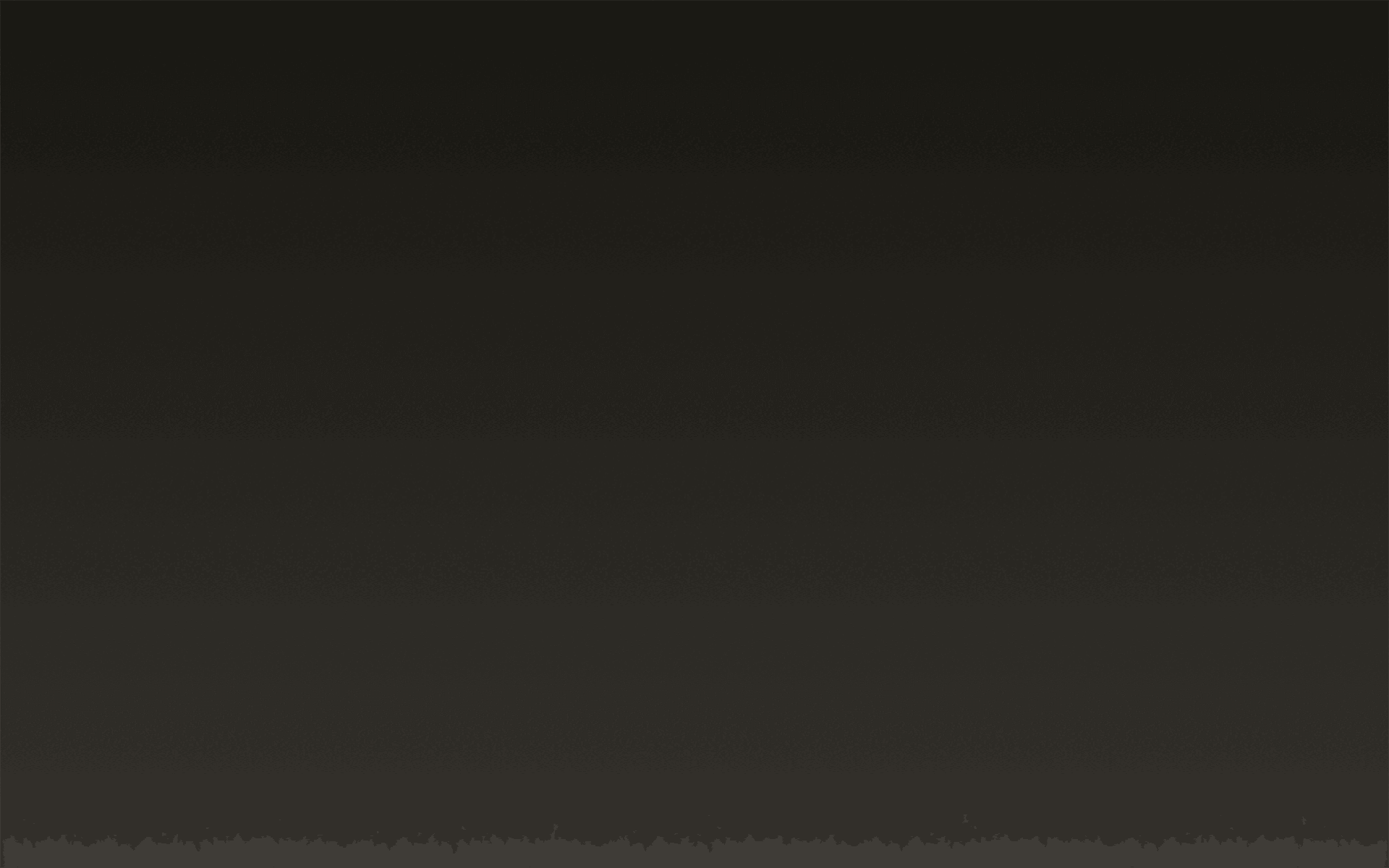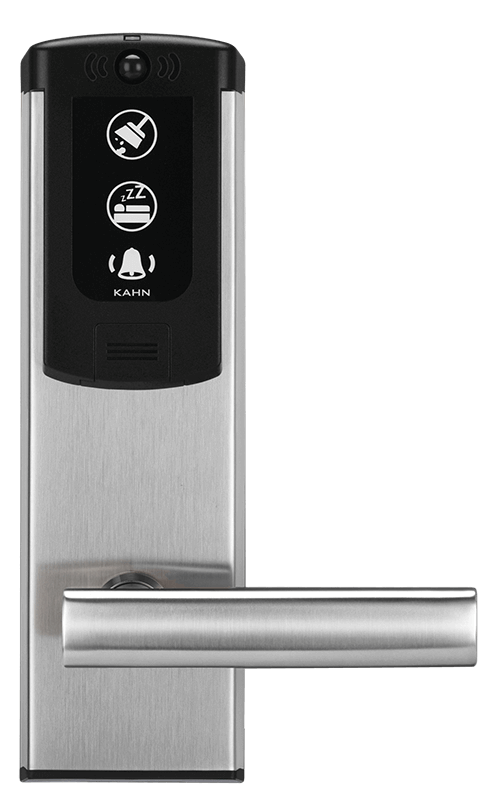 The world's first electronic hotel door lock with an integrated doorbell. It has abandoned the traditional door-knocking and doorbell installed separately. The bell is integrated into the panel. Using this would further exhibit the distinctively good taste of a high-end hotel and save the cost of investment for budget hotels in a fancy-looking way.

Lightly Touch
Capacitive touch; longer service life than the mechanical button. Easy and convenience. The white backlight flat-designed as a bell adds a magic atmosphere as well.

Wiring Free
There is no wire required to install the doorbell and lockset. It can be easily installed at any hotels' environment without any suspension of business. Low maintenance cost.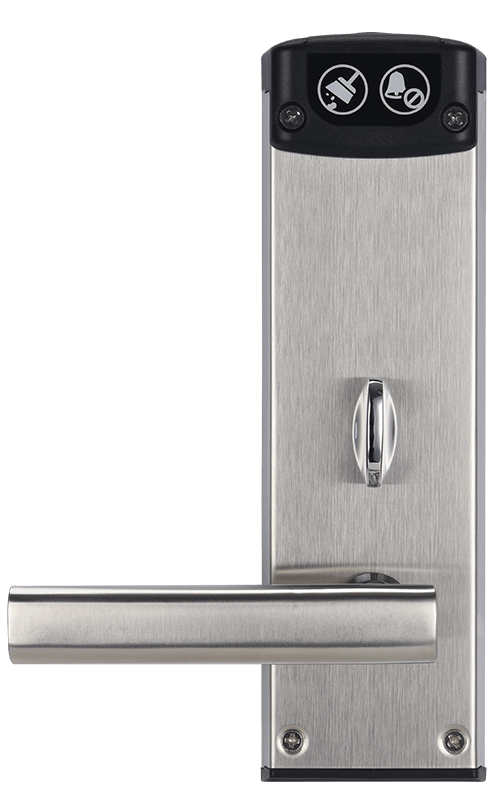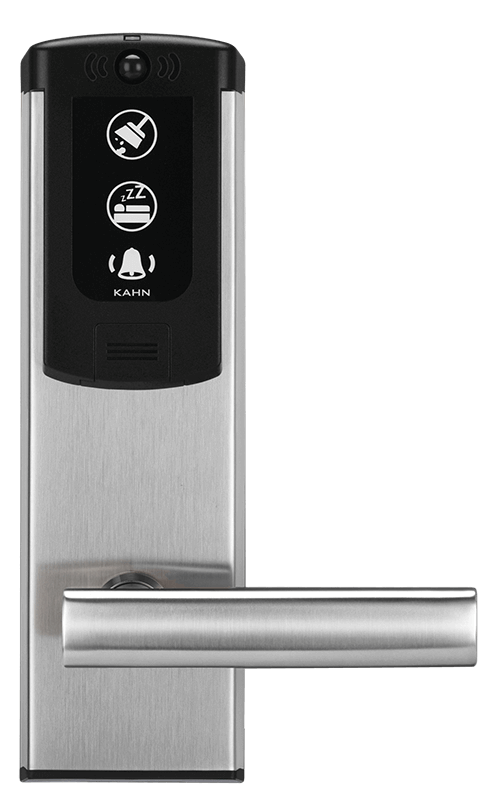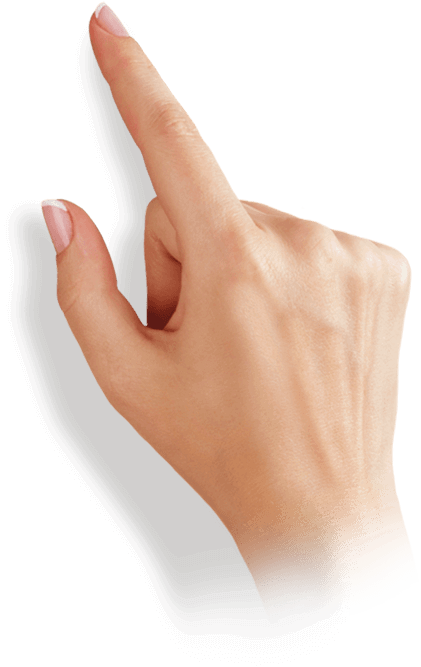 Need room service? Just touch the button to activate the KAHN e-Hangers™ inside room. Housekeeper passing by can easily see it outside room. Once the door opened by housekeeper's card, the 'Makeup Room' sign will off—no need manually turn-off. From now on, the old paper door hanger can be a write-off. Let's embrace the future world.
Inside
Outside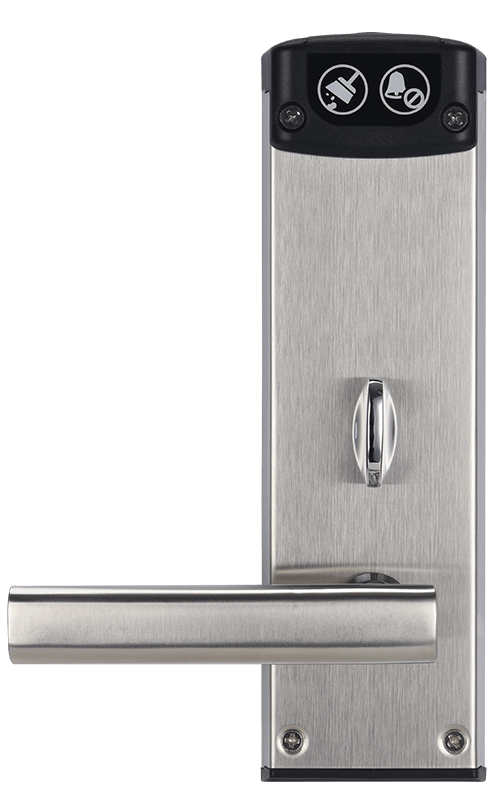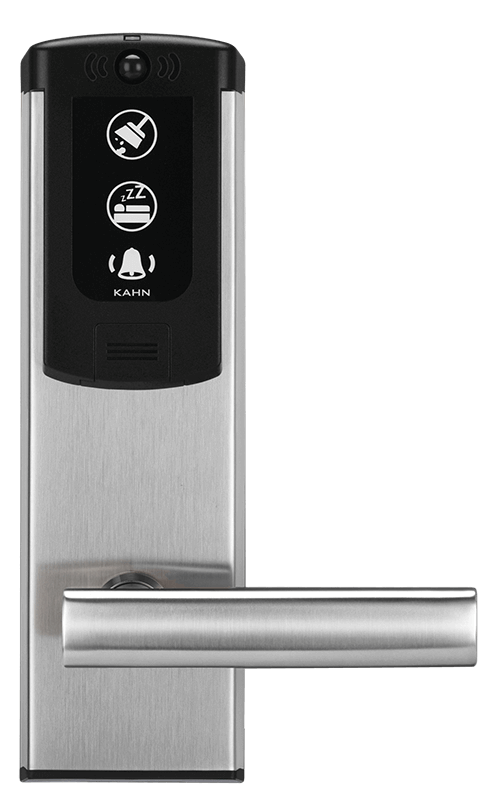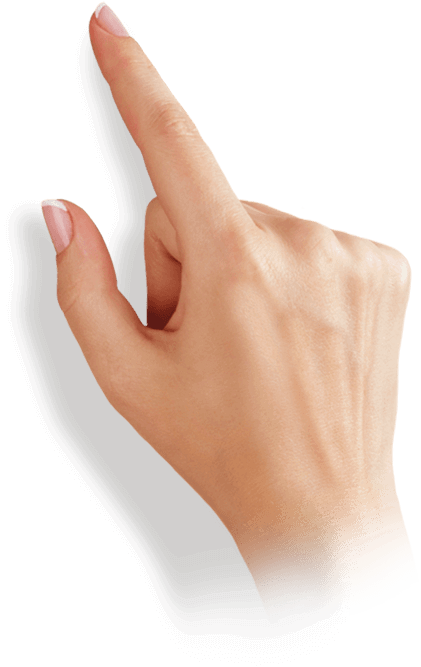 KAHN privacy electronized door hangers (e-Hangers™) can be activated by touching the 'Do Not Disturb' button on KAHN C5 when the guest does not want to be disturbed. In addition, the button is interconnected with the doorbell. Once the function activated, the doorbell will not be able to ring. This system is equipped with the one-and-only 'AUTO WAKEUP Engine'. As edge-cutting as it is, no more extra power consumption need to be worried about: 4 AA batteries will do more than 1 year.
Inside
Outside
Professional-Simple-Green, It is the ultimate solution of hotels locking system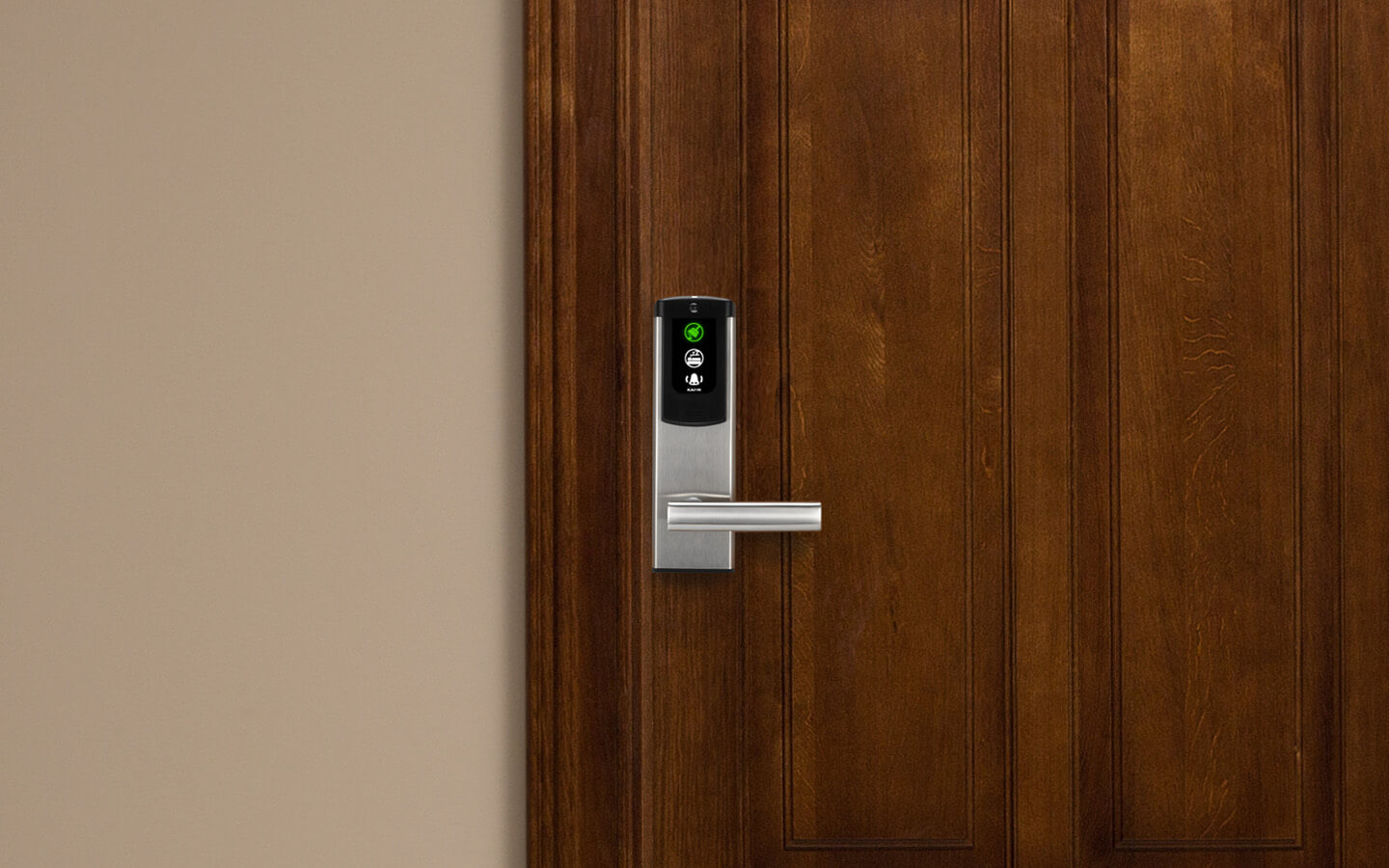 Professional
'Hotel Lock Pro' is a breakthrough launch after five years of market research upon KAHN's insight into the actual needs of hotel guestrooms.
All of its innovation centres on the practices of the hotel. The 3-in-1 function is unlike other conventional hotel locks that only have good appearances. The durable materials, simple but classical appearance… It only focuses on providing the most professional solutions to the core needs and kissing the inflated elements goodbye.
Simple
'Hotel Lock Pro' has further pushed its boundary in terms of the art of winnow-down to save the costs in purchase, installation and maintenance. It has redefined hotel locks by its conscientiousness and simplicity.
Simplicity—a Future of Minimalism.
Professional-Simple-Green, It is the ultimate solution of hotels locking system
Green
Hotel Lock Pro provides powerful functions for hotel guestrooms but does not increase the energy consumption of the hotel. Compared with conventional solutions such as doorbell switches, the Pro does not require any AC/DC power source and can keep working over 1 year by just put in 4 pieces AA batteries.
Saving energy, save mother earth.
What's Peopel say to Hotel lock Pro?
These is just the product that our hotels under construction need.
-Lennart Kooy -Online Media Manager 
It seems a very useful option in non-verbal communication with the guest-
-Juan Carlos Villazón G. de Q.-Visa Imagen, S.A. de C.V.

C5 is different from each booth competitors, pro is better than them such budget , smart working , lock + doorbell in 1 is very clever design.
-Dhottaratt Samanrak, Hotel Lock Reseller in Thailand
I want to buy and install,Looking to possibly use on a luxury hotel in Utah.
-Roy Gabbay,Managing Partner & Founder

I must say that the locks itself look very nice.I'm impressed with what I've seem.I really appreciate the extent to which you went to make this happen!
-Weyinmi,owner of  ilanga suites 
Get Benefits from Hotel lock Pro
Gain Doorbell function
Get the doorbell function by upgrade to Pro. Housekeeper do not knock the door anymore.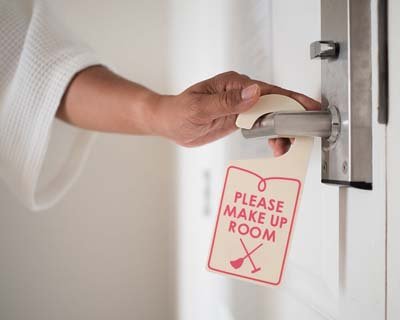 Gain Electronic Indicators
Get Makeup Room electronic indicator. Customer do not use paper door hangers anymore.
Gain RFID Card + Electronic Indicators
Replace the magstripe card lock and hangers.Get RFID card and Do Not disturb electronic indicator.
Gain RFID card +indicators+Doorbell
Replace the cylindrical lock to get RFID card +indicators+Doorbell functions.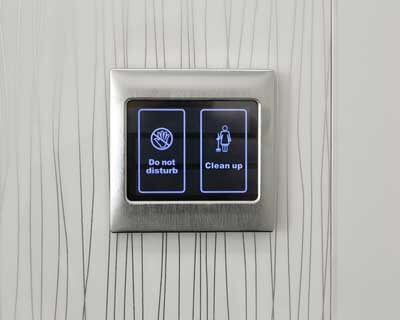 Save the Wall Switch
Forget the switch, save money purchasing and installing
Save the Doorplate
Forget the electronic doorplate. Everything ready on Hotel Lock Pro.
What exact on Hotel Lock Pro?
The most simple, environmental and professional hotel lock solution.
Satisfy all your needs in One lock.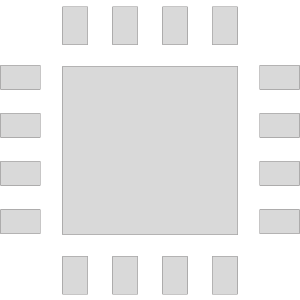 Power Saving CPU
Power Saving CPU
Power Saving CPU exported from Italy/France top brands

Power Saving Engine
Power Saving Engine
Automatic wake-up engine inside to save power when no one is using
Quick replace Battery
Quick replace Battery
Pop-up battery tray design to replace in 40 secs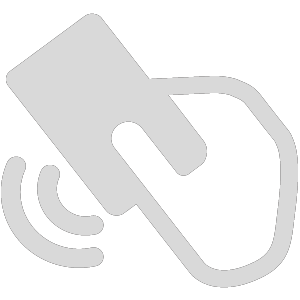 Support 14 Card Functions
Support 14+ Functions
More than 14 kinds of cards to satisfy almost all requires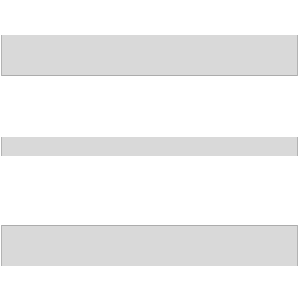 Stainless steel handle
Stainless steel handle
Stainless steel handle is more durability and easy-care